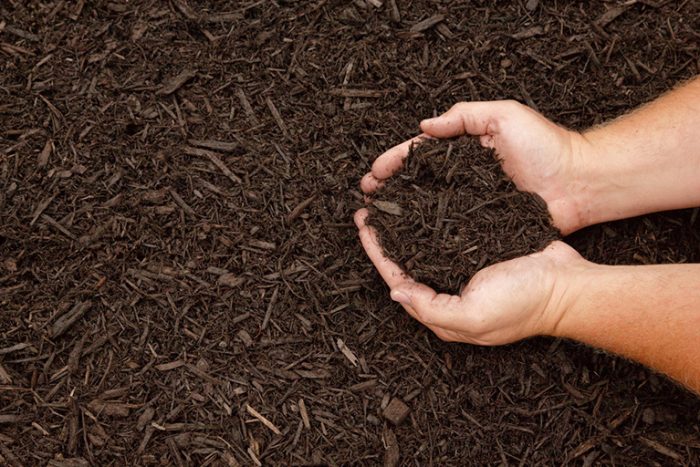 R & R Portable Storage, LLC specializes in the sale and delivery of high-quality mulch supplies and products. You can count on us to continuously deliver premium mulch and soils that will help you to meet your landscaping objective in Dauphin, Perdix, Fort Hunter, and Dauphin County, PA.
Mulch and Soil
We are the foremost provider of landscape supplies in Pennsylvania. Our mulch supplies and soils can enhance the health of trees and plant life, in addition to providing a more natural and inviting look to your property.
Choose from a wide range of different types of mulch, to help you achieve your landscaping goals. We make it a point to offer diverse selections, so you can achieve the aesthetic elements you desire on your property. Our options include:
Dark mulch:
Our number one mulch, dark mulch offers a reliably earthy look that fits well with nearly any landscaping scheme. Dark mulch is made from natural wood that helps to feed your plants and trees as it degrades.
Double ground mulch:
Double ground mulch provides you with the best possible amount of moisture retention. If your landscaping hosts any water-hungry plants, you should consider investing in double-ground mulch.
Black mulch:
This dyed mulch provides a sophisticated, long-lasting look that can help retain warmth within your soil. Purchasing black mulch is an excellent way to change up your existing landscaping setup.
Soils:
In addition to selling mulch supplies in Pennsylvania, we also offer several different kinds of soil that can facilitate healthy plant growth. We sell both screened soil and mushroom soil.
Purchase Landscaping Mulch Supplies
Are you ready to take your property's landscaping to the next level, and invest in a high-quality mulch product that suits your space? If so, reach out to R & R Portable Storage, LLC today. Contact us at 717-692-4646 to learn more about our extensive product offerings, including mobile storage units and decorative stones.