If you're looking for a safe and sensible solution for your storage needs, look no further than R & R Portable Storage. We have more than a decade of experience serving as the most trusted provider of mobile storage units in Pennsylvania.
Our incredibly spacious 1,280 cubic foot portable storage units are ideal for holding a wide range of commercial and residential equipment. We can also hold your rented container at our secure, ground-level facility. We also offer drive-in options, depending on your specific storage needs.
Storage Unit Solutions
Traditional self-storage systems don't meet the needs of many consumers, which is why we provide a convenient, accessible alternative. Here are some of the ways that we can assist you in attaining your long-term storage goals: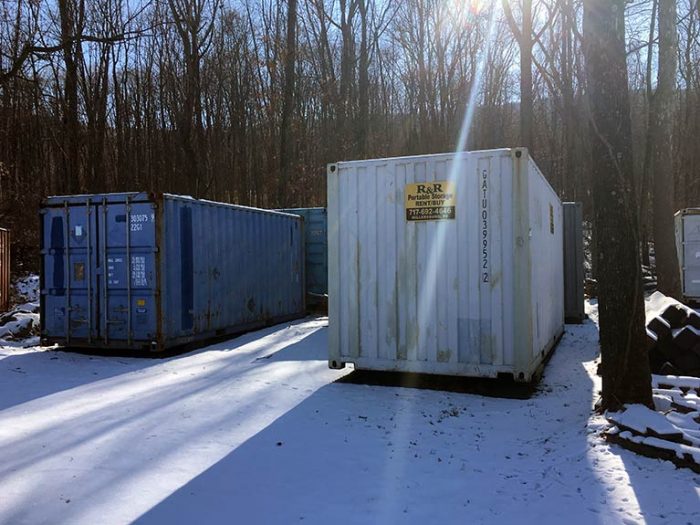 Container sales: If you are looking for a long-term storage solution for your home, business or work-site, you can count on us to provide you with affordable shipping container sales. Our high-quality steel units are built to withstand the tests of time.
Container rentals:
We're the premier provider of mobile storage in Pennsylvania. You can count on us to provide you with a sensible container rental strategy that is affordable and that meets your needs.
Delivery and pick-up services:
We offer immediate and prompt delivery and pick-up services for all of our shipping container units. R & R Portable Storage makes mobile storage easy by removing the need to develop a logistics strategy.
We also offer units with specialized lock-boxes and shelving, depending on your specific storage needs. Be sure to ask a representative about our specialized storage solutions.
Invest in Your Storage Solution
R & R Portable Storage is proud to provide some of the strongest and most dependable storage solutions in and around Pennsylvania. To learn more about our extensive product and service offerings, you should reach out to one of our friendly representatives today at 717-692-4646.